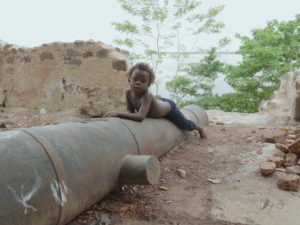 History lies dormant on this tiny Island in Sierra Leone in West Africa, which most anti-racism activists claim is the genesis of the 'Black' man's oppression. A touristic visit to the Island will bring you closer to understanding the "Black Lives Matter" Movement. Cannon number 56 is a British import to Sierra Leone at the height of the Trans Atlantic Slave Trade. It isn't your usual metallic living room decoration. It is the starkest instrument of the dehumanisation of the 'Black' man, and the foundation of racism, against which the BLM Movement was inspired.
Follow us on our journey to uncover the truth.
Click: www.theothersierraleone.com for more enquiries.
http://theothersierraleone.com/wp-content/uploads/2020/09/tosl-logo.png
0
0
Ishmael Kargbo
http://theothersierraleone.com/wp-content/uploads/2020/09/tosl-logo.png
Ishmael Kargbo
2021-05-29 23:08:24
2021-05-30 01:16:10
The Touristic Approach to Understanding the "Black Lives Matter" Movement